Welcome to the Top Ten of 2014, hosted by Reading YA Rocks, Two Chicks on Books, and Magical Urban Fantasy Reads!! Today is Reader's/Blogger's choice, and I chose 2014's Best Concepts. It doesn't matter how they are executed, these are the basic ideas and summaries that just make you want to run out and buy the book. These are the unique concepts that made me jump from my seat and run to the store: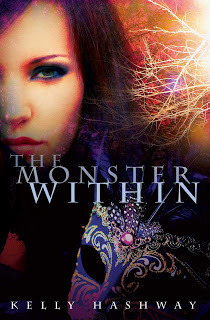 A mixture of witchcraft and Dr. Jekyll and Mr. Hyde, I found this a refreshing change from the usual reads on today's shelves. Each of us has a monster–a dark side–we hide deep inside. Mine is probably more like a werewolf, which brews in my veins whenever my anger and jealously reach their maximum. It takes a lot of self-control to hold it back. So when I heard someone weaved a concept similar to my feelings and a great classic, it had me intrigued.
Summary:
The moment seventeen-year-old Samantha Thompson crawls out of her grave, her second chance at life begins. She died of cancer with her long-time boyfriend, Ethan, by her side–a completely unfair shot at life.
But Ethan found a way to bring her back, like he promised he would. Only Sam came back wrong.
She's now a monster that drains others' lives to survive. And after she kills, she's tortured by visions—glimpses into her victims would-have-been futures had she not killed them. Barely able to live with herself and trying to make things right, Sam ends up a pawn in a vicious game of payback within the local coven of witches.
But when the game reveals what Ethan had to do to save Sam, she must make a choice that will change all their lives forever.

Being a Biologist and interested in the effects of things such as climate change and the expansion of the sun, this was a science fiction concept I could get into. Also, being the only girl one earth–talk about a lot of competition. I couldn't wait to pick this one up.
Summary:
Most people want to save the world; seventeen-year-old Tora Reynolds just wants to get the hell off of it. One of the last survivors in Earth's final years, Tora yearns to escape the wasteland her planet has become after the sun turns "red giant," but discovers her fellow survivors are even deadlier than the hostile environment.
Holed up in an underground shelter, Tora is alone–her brilliant scientist father murdered, her mother and sister burned to death. She dreams of living on a planet with oceans, plants, and animals. Unfortunately, the oceans dried out ages ago, the only plants are giant cacti with deadly spines, and her pet, Trigger, is a gun–one of the bio-energetic weapons her father created for the government before his conscience kicked in.
When family friend, Markus, arrives with mercenaries to take the weapons by force, Tora's fury turns to fear when government ships descend in an attempt to kill them all. She forges an unlikely alliance with Markus and his rag-tag group of raiders, including a smart but quiet soldier named James. Tora must quickly figure out who she can trust, as she must choose between saving herself by giving up the guns or honoring her father's request to save humanity from the most lethal weapons in existence.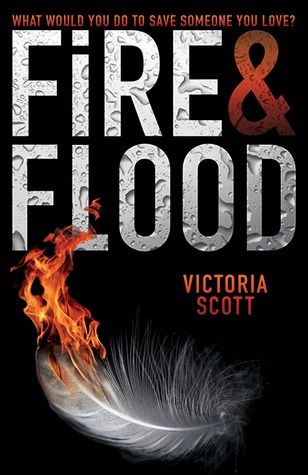 I'll be honest, when my father had cancer, I would have done anything to see him well. Anything at all, and I was only eight. So the concept of Tella fighting for her brother's life touched a part of my heart even before I started the novel. Plus, it was a race for survival, and I could never pass up a good survival novel.
Summary:
Time is slipping away….
Tella Holloway is losing it. Her brother is sick, and when a dozen doctors can't determine what's wrong, her parents decide to move to Montana for the fresh air. She's lost her friends, her parents are driving her crazy, her brother is dying—and she's helpless to change anything.
Until she receives mysterious instructions on how to become a Contender in the Brimstone Bleed. It's an epic race across jungle, desert, ocean, and mountain that could win her the prize she desperately desires: the Cure for her brother's illness. But all the Contenders are after the Cure for people they love, and there's no guarantee that Tella (or any of them) will survive the race.
The jungle is terrifying, the clock is ticking, and Tella knows she can't trust the allies she makes. And one big question emerges: Why have so many fallen sick in the first place?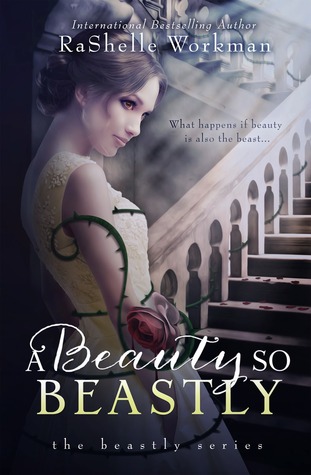 I always like a twist to the classics. Even my series, Descendants of Isis, has a touch of Beauty and the Beast to it, as does my future New Adult, Dark Reflections. But this was a twist I couldn't resist. Her heart sounding almost as cold as the Snow Queen's. This is at the top of my TBR list.
Summary:
"For your vanity, your cruelty, and your cold unfeeling heart, a curse I leave upon you . . ."
What happens if the beauty is also the beast?
The stunning Beatrice Cavanaugh is considered American royalty. She has everything except the ability to love. Cursed on her eighteenth birthday, she becomes more beastly than ever, having a newfound craving for raw meat, and an undeniable yearning for the night. Bitterness is her only companion.
After accusing a maid of stealing, a disgustingly kind and exquisitely handsome guy named Adam shows up asking Beatrice to drop the charges against his mother.
Infuriated by his goodness, Beatrice vows to break him. Destroy him. Make him hurt the way she hurts. So she agrees. On one condition: Adam must take his mother's place as a servant in the mansion.
Because Beatrice won't stop until he's more beastly than she is.
Phoenixes are one of the few mystic creatures I rare see as the focal point in a novel, much less the main character. Also, I couldn't resist the potential suspense of time running out before Cara's rebirth. I definitely expected a tear-jerker at the end, but wanted to take the journey.
Summary:
Seventeen-year-old Cara Tillman's life is a perfectly normal one until Logan Schmidt moves to Ashlan Falls. Cara is inexplicably drawn to him, but she's not exactly complaining. Logan's like no boy she's ever met, and he brings out a side of Cara that she isn't used to. As the two get closer, everything is nearly perfect, and Cara looks forward to the future.
But Cara isn't a normal girl. She's a member of a small group of people descended from the mythical phoenix bird, and her time is running out. Rebirth is nearing, which means she'll forget her life up to this point—she'll forget Logan and everything they mean to one another.. But that may be the least of Cara's problems.
A phoenix hunter is on the loose, and he's determined to put an end to the lives of people like Cara and her family, once and for all.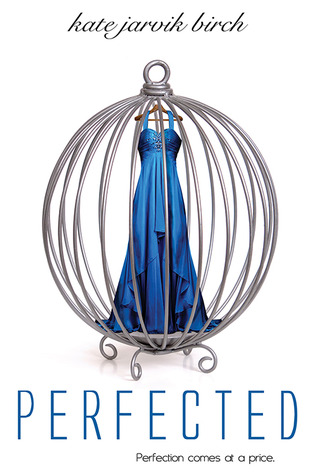 Everyone looks for perfection. Especially in ourselves. Even I have faults I wish I could just wish away, but as this book's cover states: "Perfection comes at a price." Genetic engineering and forbidden romance, I couldn't help pick this one up as soon as I heard about it.
Summary:
Perfection comes at a price.
As soon as the government passed legislation allowing humans to be genetically engineered and sold as pets, the rich and powerful rushed to own beautiful girls like Ella. Trained from birth to be graceful, demure, and above all, perfect, these "family companions" enter their masters' homes prepared to live a life of idle luxury.
Ella is happy with her new role as playmate for a congressman's bubbly young daughter, but she doesn't expect Penn, the congressman's handsome and rebellious son. He's the only person who sees beyond the perfect exterior to the girl within. Falling for him goes against every rule she knows…and the freedom she finds with him is intoxicating.
But when Ella is kidnapped and thrust into the dark underworld lurking beneath her pampered life, she's faced with an unthinkable choice. Because the only thing more dangerous than staying with Penn's family is leaving…and if she's unsuccessful, she'll face a fate far worse than death.
I loved the first novel and when I heard Caben had gone to the dark side, I had to know what was going to happen. I had to know if "Caben" still existed, even if it was just a small part of him inside. I also needed to know how Bale was going to rise from her prison, what was her plan, and how she was going to master her new world.
Summary:
The moon goddess has taken up residency within Prince Caben, darkening his mind and soul. Now he hunts the very women he sacrificed his life to save, his conflicting desires for love and power raging a battle within him. Kaliope possesses the key to setting Bale free, and Caben will stop at nothing to see his goddess restored. Even if that means destroying the kingdom he's sworn to protect, and the infuriating woman who torments his thoughts.
Kaliope, now the leader to the newly formed Nactue Guard, has vowed to save Caben. But with a traitor lurking among her people, and powers she's unable to fully control, Kaliope's mission becomes shrouded with doubt. Her new role as watcher over Caben's kingdom brings a burden she's unable to bear alone, and appointing the right person in charge of the prince's affairs has turned a kingdom against the Nactue leader. Saving her stubborn, willful prince from the darkness overtaking him will be the battle of her life, and she needs people she can trust by her side. But bad blood between members of the Nactue obscure Kaliope's journey, while her feelings for Caben cloud her judgment.
When the time comes to do what she must to destroy the goddess of chaos, will she be able to if it means losing Caben forever?
I loved the idea of a man seeing eight ghosts from his past. Now he's back in London, the place his younger years where spent in the first novel. Those were some of my favorite chapters. I can't wait to see how this plays out!!
Summary:
With no more options to venture through, Hassan will be left with only one choice; to flee and start up a new life, leaving all the ties that have braced his entire being. But some ties are too tight, when severed; it will change his balance and force him back to face a tragedy.
Following his leads, Hassan will find himself roaming the streets of London for reprisal. Even with eight spirits by his side, which are connected to him by the tragic event of his birth, he will feel outnumbered, going against the Minerva Group and its limitless arsenal of agents and brutes. Hassan will desperately try his best to stay out of their reach until he finds a way to cut his losses short.
But being too deep in the belly of the beast, he may end up losing more; his life, or even worse… his sanity.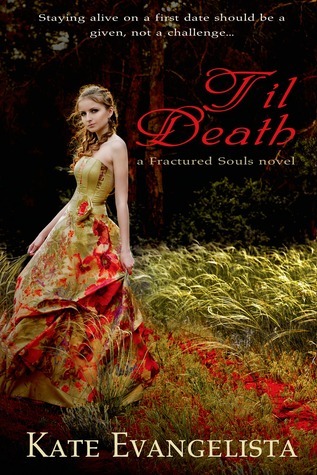 I was actually really looking forward to this novel. Too bad I was disappointed. I love concepts where the chemistry between the two leading characters starts off rocky. And this generally sounded intriguing with supernatural dreams and undead elements.
Summary:
Sixteen-year old Selena Fallon is a dreamer. Not a day-dreamer, but an I-see-the-future kind of dreamer. Normally this is not a problem as she has gotten pretty good at keeping her weird card hidden from everyone in her small town. Except from her best friend Kyle and her grandparents, of course. But when Selena dreams of her own rather bloody death, things get a little too freaky even for her.
Enter Dillan Sloan. Selena has seen the new guy in a different dream, and he is even more droolworthy in person. Beyond the piercing blue eyes and tousled dark hair, there is something else that draws her to him. Something…electric. Unfortunately, Dillan makes it more than clear that he does not feel the same. They just met, so why would he act like he hates her?
When Dillan and Selena are forced together one weekend to work on a school project, Selena prepares to be ignored as usual. But when she stumbles across a few undead in the backyard, Dillan comes to her rescue and reveals a whole lot more. Not only is he part of a society that hunts otherworldly creatures…she is too. And she is being targeted by a force bigger and darker than anything she ever imagined. Despite her death dream, Selena is not going to give up easy, especially when she discovers that Dillan might not actually hate her after all.
You know how some relationships scream "Warning! Warning!" but you just can't see it until it's too late. After reading two of the Campus Crush, I had to see where this novella was going to lead. Especially since it was in Mike's point-of-view.
Summary:
Some guys have the art of hooking up down to a science.
They know all the right words to say and all the right games to play.
Except…for guys like Mike Hannigan.
The dude has got no game, his pick-up lines never work, and to make matters worse, his wing-man is his female best friend, Mindy.
Until one day, a mysterious raven-haired beauty catches Mike's eye and he's determined to have her. He doesn't care what lengths he has to go to. He'll do whatever it takes to perfect his game and figure out what to say without sounding like a sleaze.
But…
There's always something strange about mysterious girls.
They're usually mysterious for a reason and this girl in particular might be more than Mike bargained for.