Happy December, Everyone!!!!
'Tis the season to start building up your Bookish Wish Lists! Sorry, this sassy elf got caught up in a few things last week. 🙂 I'm still compiling wish lists with the help of all the sweet and spicy girls at YA Bound for this holiday season.
Up next is my list: Kelsey Ketch, author of Daughter of Isis.
During her high school years, Kelsey Ketch could always be found tucked away in a little corner of the hall or classroom, writing her fantasy worlds and creating illustrations and maps. Today is no different, except now she's writing in the break room at her office building or at the tables of the Barnes and Noble Café in Cary, North Carolina. She is also an avid reader, a part-time book blogger at Ketch's Book Nook, and lives with her two orange tabbies and awesome and humorous flat-mate. Daughter of Isis is her debut novel.
For more information, please visit her site at kelseyketch.com.
I would like to have:
1. A Book Buddy II, so I can read on my bed more comfortably.
2. A few bookish night shirts.
3. And since I read so much Egyptian based novels this year, and published one, a special Egyptian Pendant from Silverpot Studio!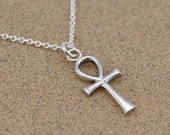 So how about you? What do you want this holiday season?