Ever wish a big YA book tour would come to your town? Well, maybe it could! YA2U is looking to bring FIVE awesome, best-selling, award-winning authors to the hometown with the most votes. And that's not all! They're also having smaller prizes of signed books, swag, and more.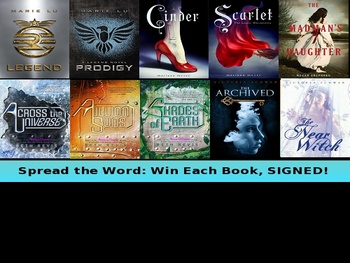 Votes are being collected from January 1 to February 15 for any city in continental US and Canada that has an international airport. It's easy to enter – all you have to do is fill out the form on YA2U. And if you also help spread the word, you can enter to win TEN signed novels, which is open internationally!
So, why enter the YA2U contest? Why not? Like I said before, it's easy. And the more votes we gather, the closer we are to having our own YA book tour! So click here to nominate your city, now! And don't forget to enter the Rafflecopter giveaway of TEN signed novels!